Do you want to win your local clients? If yes, local SEO is the way. Local SEO is the process of optimising your online presence to rank higher in local search results. This is especially important for businesses that serve a specific geographic area, as it helps to increase visibility among local consumers who are searching for products or services in that area.
Today, we will introduce you to the most important elements of local SEO such as directories, using local keywords and more. Keep reading if you want to improve your knowledge.
Want help with your Local SEO strategy?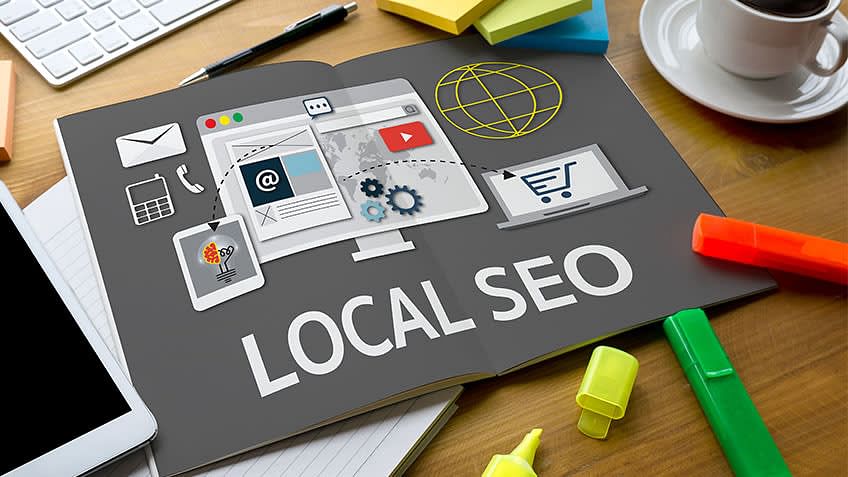 One of the key components of local SEO is making sure that your business is not missing out on local directories and review sites. It is worth to go through various local directories and check if your business is added. If not, take your time and list your business on all available local directories. Moreover, list your business on Google My Business, Yelp and other review sites. 
By claiming and verifying your business on these platforms, you can provide important information, such as your business name, address, phone number, and opening hours. This information is known as your "NAP" (name, address, phone number), and it's crucial for local search engine algorithms to accurately determine your location and relevance to searchers.
Using these techniques will help you to come up on Google when someone is searching for products or services in your local area.
Another component of local SEO is optimising your website for local keywords and phrases. This means including your city or region in your page URLs, titles, headings, and content, as well as in your metadata. By doing this you will have a higher chance of appearing in the top results when someone is searching for a product or service in your area. 
For example, if you are an owner of a gym that is located in Nottingham, you would conduct some research in your keyword tool and see what people search for when they are looking for a gym in Nottingham. Some keywords could be "gym in Nottingham", "the best gym in Nottingham" and similar. Then, you would optimise your pages by including these keywords.
Another important aspect of local SEO is building backlinks from other local websites. These can be obtained through guest blogging, local partnerships, and other link-building tactics. By acquiring backlinks from reputable, local websites, you can improve your local search engine rankings and increase your online local visibility.
Free website review
Local SEO is very important, however, do not forget about the basics. Remember to provide a positive user experience on each of your pages. This means having a clean, easy-to-navigate website that provides valuable, relevant information for potential customers. By delivering a positive user experience, you can improve your chances of converting visitors into customers and increase your local search engine rankings.
Overall, local SEO is an important part of any business's online presence. By optimising your website, claiming your business on local directories, and building backlinks, you can improve your local search engine rankings and increase your visibility among consumers in your area.
Reach out to our agency for help
Our Local SEO Nottingham team has extensive knowledge of various SEO such as Local SEO, Technical SEO, and Organic SEO. Reach out to us if your business needs help. Our services include various Marketing Channels such as SEO, PPC, Email Marketing, Social Media Ads including Pinterest management, Facebook management and Instagram management.